Welcome to Body and Sole,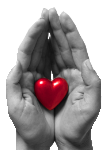 Located conveniently, in the heart of Downtown Nashville. Step into the world of relaxation and pain reduction provided by owner Julie Lowery, Lmt. Techniques used at Body and Sole are created with your individual needs in mind. Massage therapy will assist your body in its natural healing ability. Each session gives you a healthy, caring touch that every~body needs. I am devoted to relieving your pain and stress! Healthy touch is an essential element of life. Choose from a variety of styles, suited for you. I am dedicated to your natural care. Be nurtured.~~~
Learn More about Lymphatic Massage!
Boost your immune system with a Lymphatic Massage
Weekly Massage
Commit to your self care with a weekly recurring appointment. Your rate will be discounted by $5 from the current hourly rates. You will be set up with a weekly recurring appointment, of your time choice. You can prepay or pay per visit.