Welcome to Body and Sole,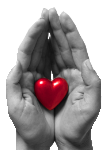 Located conveniently, in the heart of Downtown Nashville. Step into the world of relaxation and pain reduction provided by owner Julie Lowery, Lmt. Techniques used at Body and Sole are created with your individual needs in mind. Massage therapy will assist your body in its natural healing ability. Each session gives you a healthy, caring touch that every~body needs. I am devoted to relieving your pain and stress! Healthy touch is an essential element of life. Choose from a variety of styles, suited for you. I am dedicated to your natural care. Be nurtured.~~~
Gift Certificates are available
Weekly Massage
Commit to your self care with a weekly recurring appointment. Your rate will be discounted by $5 from the current hourly rates. You will be set up with a weekly recurring appointment, of your time choice. You can prepay or pay per visit.
Get single sessions of Lypossage, to try out.
Keep in mind the benefits are seen when done in a series, although you will also receive some of the benefits when done in a single session.
30 minute session Zone 1: Cellulite area: lower abdomen, legs, and gluteals/ price is $75 per session
30 minute session Zone 2: Decollette, mid and upper back, neck and arms/ price $75 per session
30 minute session Zone 3: Face, head and neck, (known as the natural face lift) price $75 per session
You can also try a 60 minute session for $150 or a 90 minute session for $225
---
Learn More about Lymphatic Massage!
Boost your immune system with a Lymphatic Massage
A body contouring technique
Sculpts areas/Zones of the body
Reduces and minimizes appearance of cellulite
Lypossage is a natural alternative to cosmetic surgery(liposuction, face and breast lifts)
This technique is body contouring based on research using lymphatic and myofascial techniques to decongest connective tissue of the body.
Benefits:Decreases and smooths appearance of cellulite
Lose of inches and clothing size
Tones
All natural
Non invasive
Inexpensive compared to cosmetic surgeries
Measurable results
Cleansing and detoxifying
Reduces lumps,bumps, dimpling and bulges (from cellulite)
Tones, lifts, and firms areas (zones) of body
Get started with your free consultation today. Call or text 615-438-7477 or email julielowery02@gmail.com